Welcome to Organ Stop Pizza
Welcome to Organ Stop Pizza, home to The Mighty Wurlitzer. Organ Stop's Mighty Wurlitzer is one of the largest and finest theater organs in the world today. Its nearly 6000 pipes, numerous percussions, and countless traps are masterfully presented by the musical staff, who are world class musicians.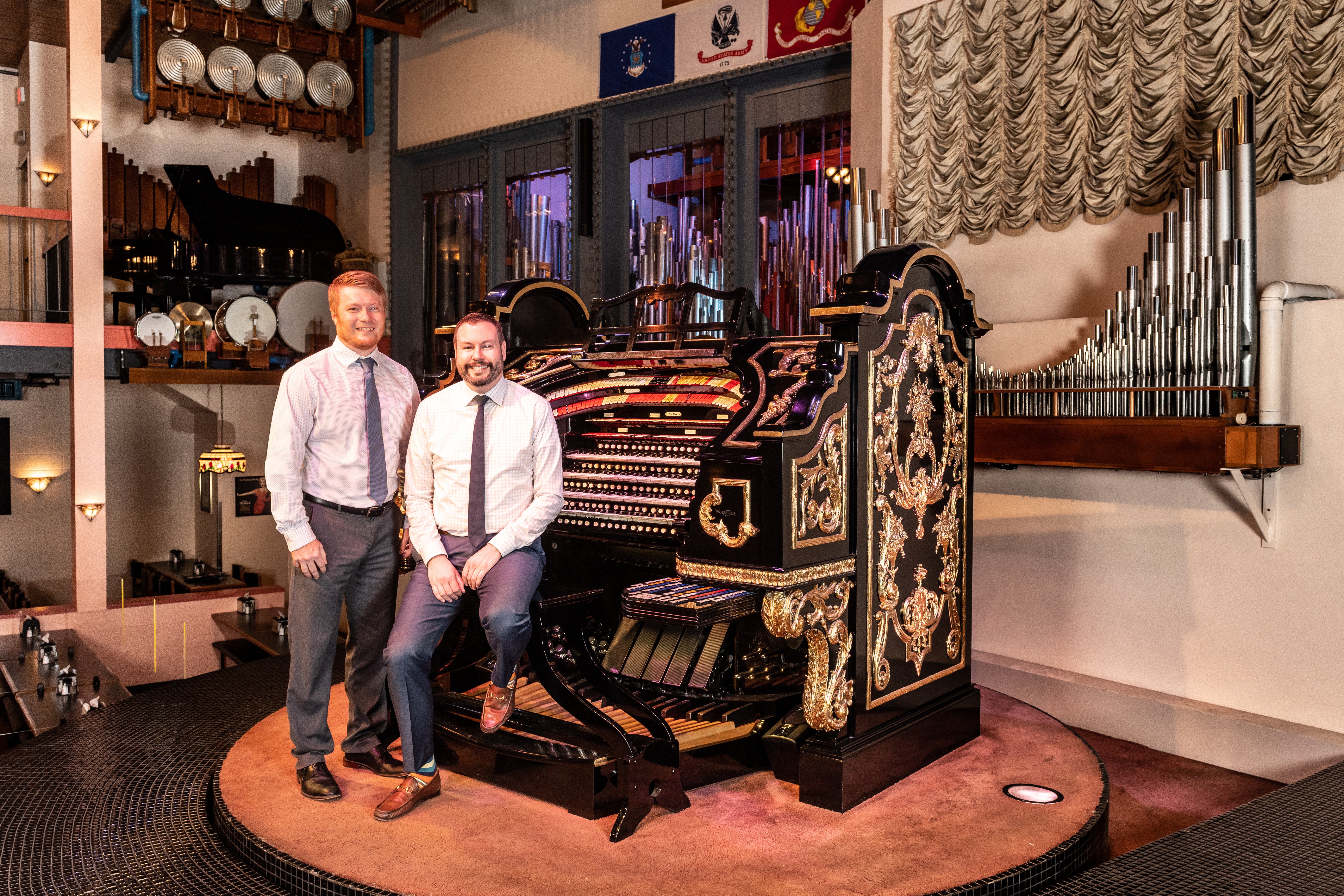 Open Daily
Organ Stop Pizza is open to the general public seven days a week. Business hours change seasonally. Closed on Thanksgiving and Christmas day we are open every other day of the year. As a general guideline, we are open for dinner service only with music staring 30-45 minutes after the doors open.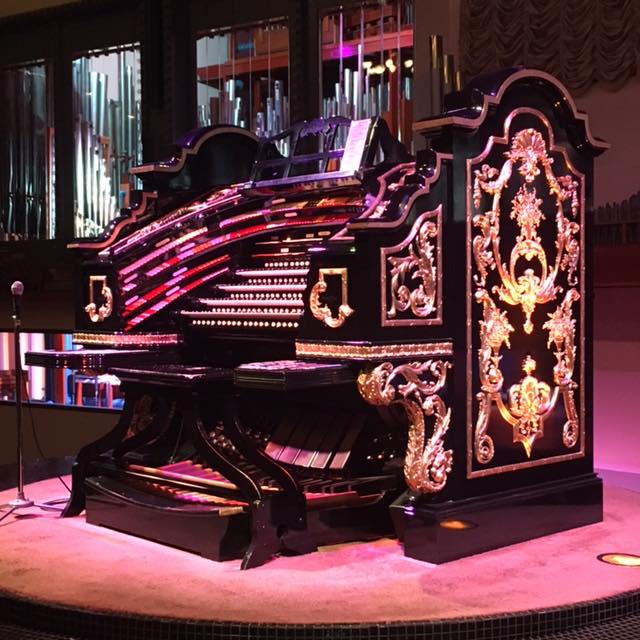 REGULAR HOURS (April 16, 2023 – Tuesday 11/22/23)
Mon – Thurs: 4:00pm – 8:30pm*
Friday: 4:00pm – 9:00pm*
Saturday: 3:30pm – 9:00pm*
Sunday: 3:30pm – 8:30pm*
We accept CASH and CHECKS only – No DEBIT or CREDIT cards
*please note kitchen closes 30 minutes before posted restaurant closing times.
PERFORMANCE SCHEDULE
Music begins 30 minutes after opening and each performance is generally 30 – 45 minutes with a 10 – 15 minute break between each musical set.
OUR EXACT ADDRESS IS:
1149 E. Southern Avenue
Mesa, AZ 85204

http://www.organstoppizza.com/