This family-friendly Halloween bash combines thrills (tethered hot air balloon rides and fireworks), chills (a Spook Trail & costume contests)
and 4,000 lbs. of candy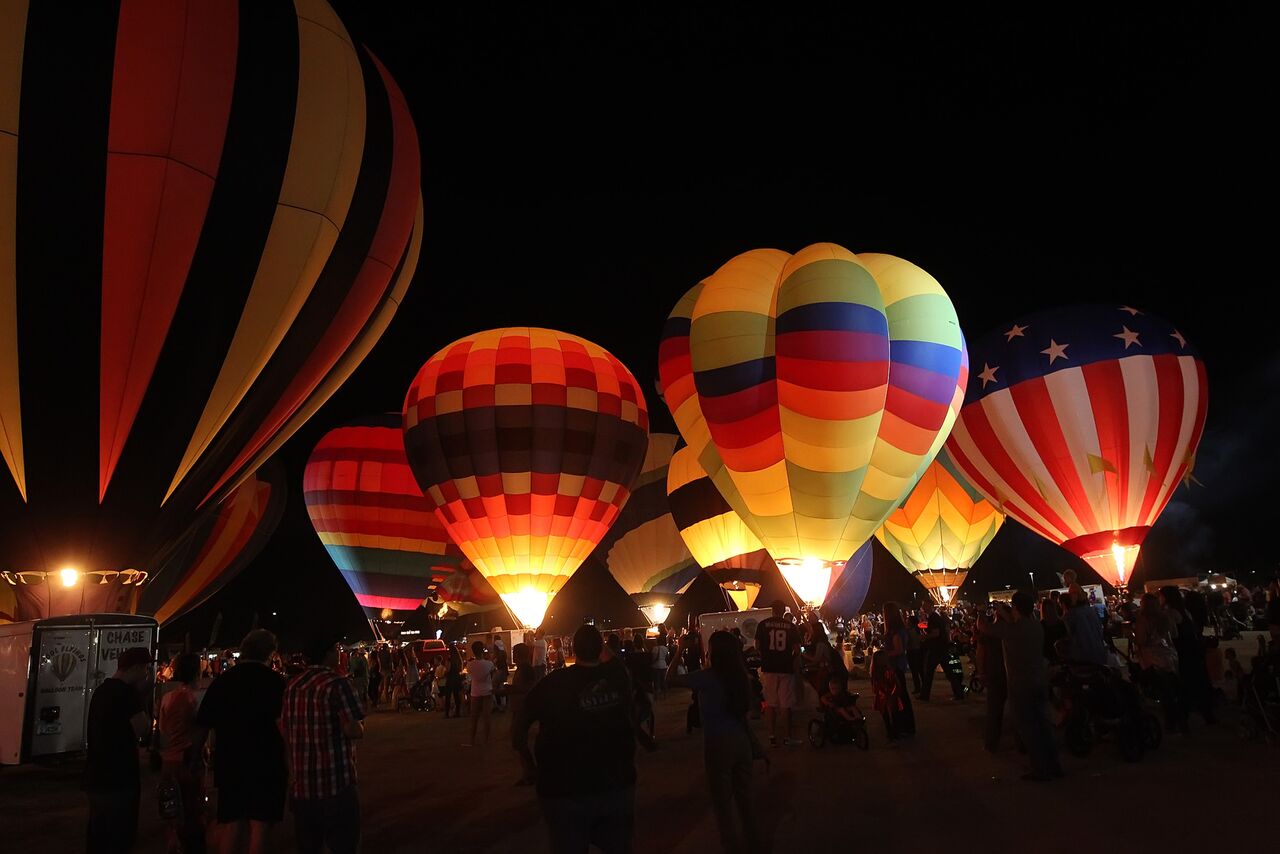 Giveaway over. Congratulations to Tracy M. for winning the giveaway!
Who: Family and event reporters, event calendar editors, families and kids who love dressing up, and anyone else interested in attending the 8th annual Spooktacular Balloon Festival at Salt River Fields.
What: Why wait for Halloween when the 8th annual Spooktacular Balloon Festival is returning to Salt River Fields on Friday and Saturday, October 26 – 27, 2018 from 5-9:30 pm. Don't miss the dozens of glowing hot air balloon rides, nightly firework shows, live music and more. Kids of all ages will love this spectacularly spooky festival featuring a pumpkin patch and a free KidsZone, plus, dare to stroll the Spook Trail, a fan favorite manned by local high school students and featuring surprises around every corner. Not to mention, more than 20 majestic hot air balloons illuminating the sky as they participate in the world's longest continuous glow at over 3 hours, as well as offering tethered balloon rides to kids and family looking to "soar" into the night's sky.
The 8th annual Balloon Spooktacular offers a safe, fun and memorable trick-or-treat experience for the whole family, including nightly Costume Contests for kids, adults and groups. Shop the Spooktacular Marketplace for arts, crafts and merchandise from local shops, or sip and savor beverages and holiday-themed foods from dozens of on-site vendors.
To purchase tickets and for additional details regarding the 2018 Spooktacular Balloon Festival, visit www.SaltRiverFields.com.
When: The 2018 Spooktacular Balloon Festival is October 26 & 27, 2018 (5 pm – 9:30 pm, daily).
Where: Salt River Fields at Talking Stick (7555 N. Pima Rd. in Scottsdale, AZ)